MASTER YOUR BETTING: SHOWING YOU HOW TO SELECT ULTRA-PROFITABLE HORSE RACING BETS ON DEMAND...
Hi everyone, 
Michael Carr here, with some great news...
Today, you have the unique opportunity to learn how to Master Your Betting once and for all...
So first things first...what exactly is Master Your Betting? It's an 8 week rapid implementation course, that I've specifically designed to help you learn the exact process I use on a daily basis to find profitable wagers...
And in doing so, create a sustainable and reliable income from your betting, starting from scratch.
So if you want to build your very own selection strategies, that are personal to you and suit your unique style of betting...
If you want to become a trusted and respected sports betting authority within your social circle…
And if you want to create the kind of simple, tax-free revenue stream that can increase your annual income by £5,000 to £15,000 in the next year...
Then this implementation course is specifically for you.
Here's how we're going to do it…
The Master Your Betting implementation course is broken down into 8 modules...
In Module 1...
We're going to prepare the essential foundations, including setting realistic goals, choosing how much to invest and stake, and creating a betting routine that integrates seamlessly into your current lifestyle...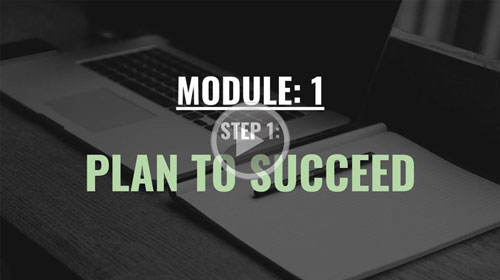 In Module 2...
I'll share my favourite resources for gaining information that other punters don't have access to, and effective strategies for finding your way "IN" to a given sports event...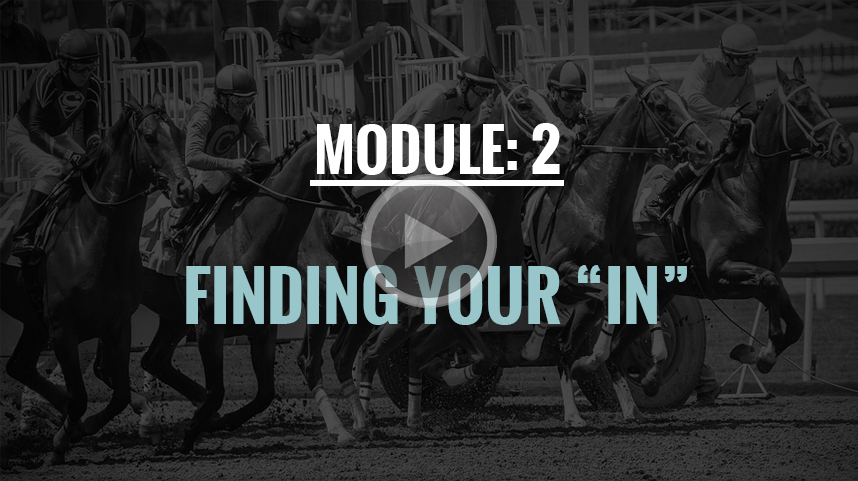 In Module 3...
We take a deep dive into angles & systems, and the role they play in the bet finding process...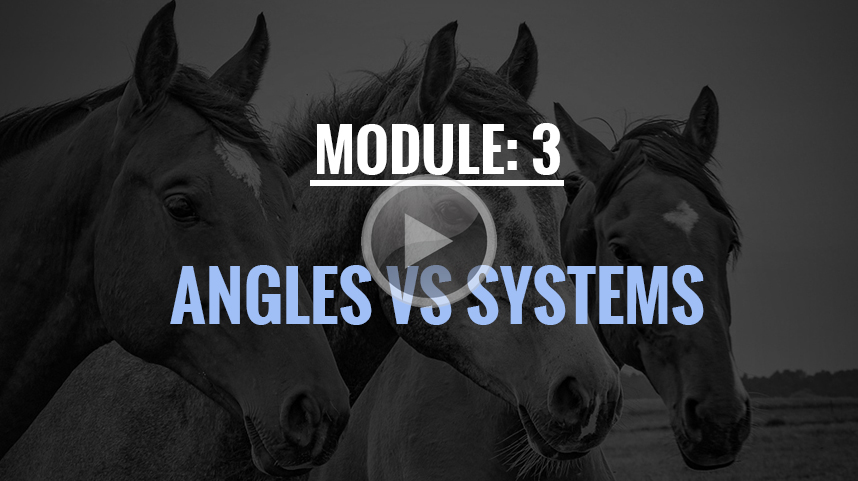 In Module 4...
We're focusing on value, why it's important, and under-the-radar hacks you can use to identify value bets in a matter of seconds...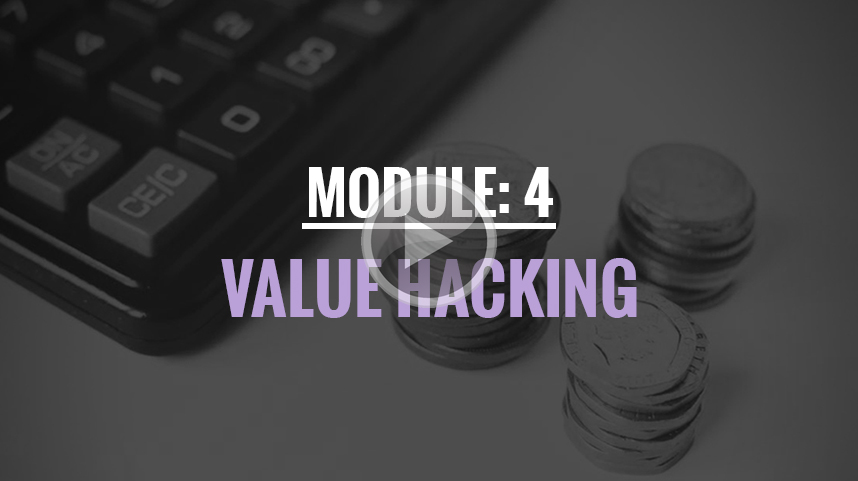 In Module 5...
We'll go one step further by weighing up our selections against the competition, and discuss the most important factors to consider when performing your comparison...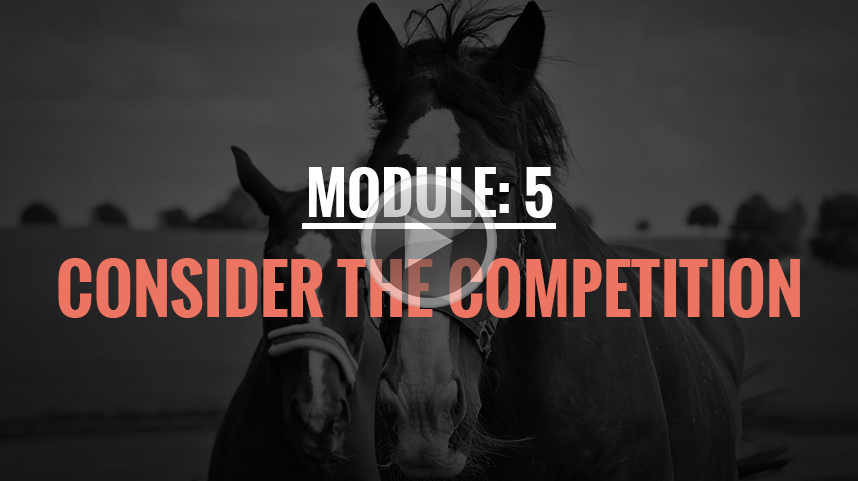 In Module 6...
We're going to apply ratings to our selections, based on the various factors that affect performance we have already identified...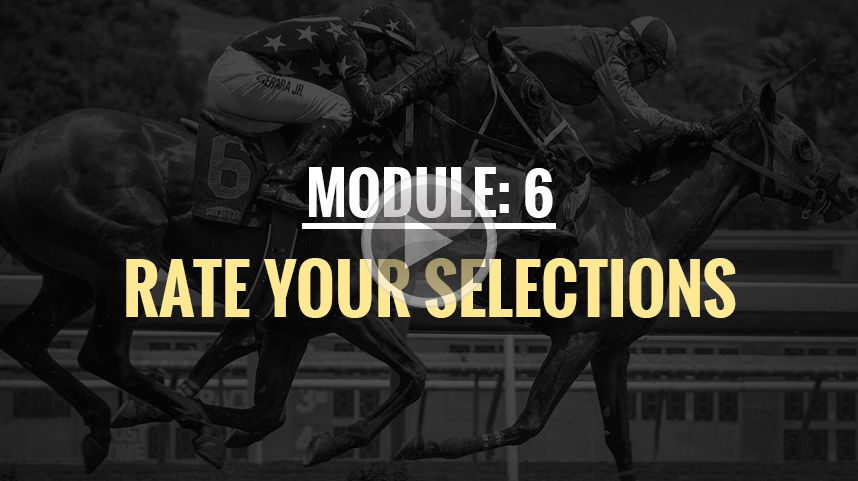 In Module 7...
Once the bet finding process is complete, we'll explore the best practises for placing and recording your bets, and the common pitfalls to avoid at all costs...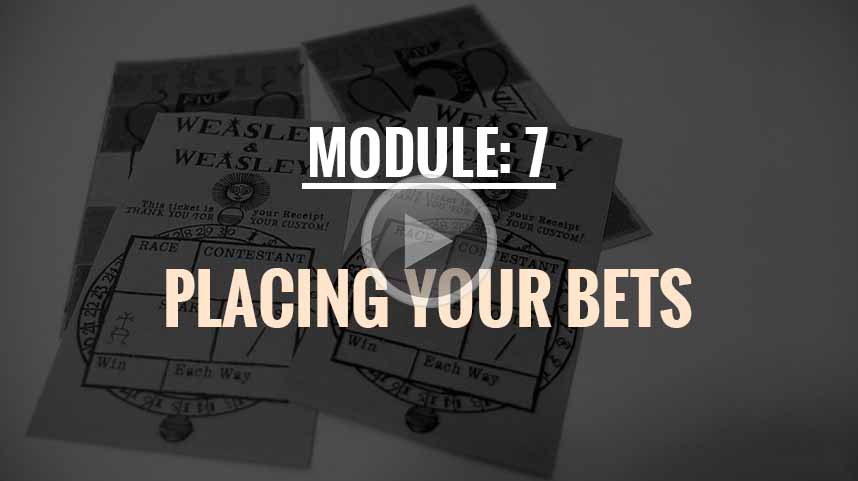 And Finally, in Module 8...
We're going to look at reviewing your performance, fine-tuning your strategies, and building a fully fledged betting portfolio that maximises your profit, reduces your risk, and enables you to take home five figures from your betting each year!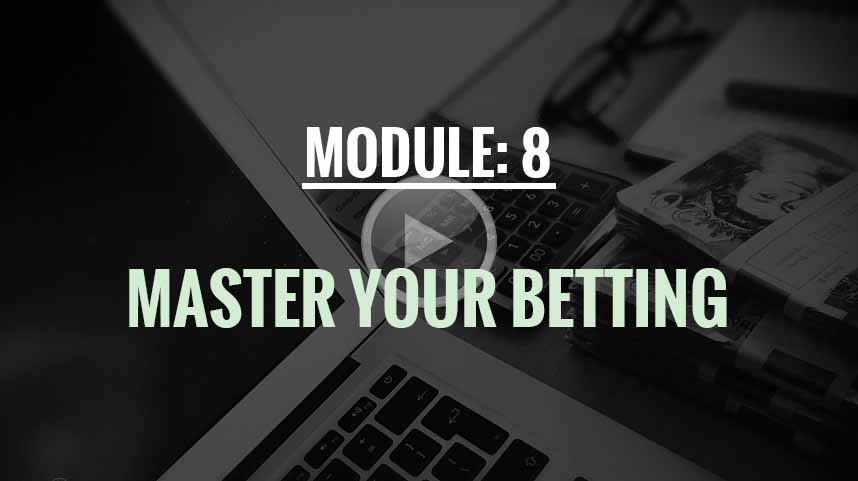 Ok, so that sums up the content of the course, and now a couple of important points to take into account before getting started...
Master Your Betting is an implementation course, so by the time we're done with it, you will have a finished bet finding strategy, and be able to start profiting right away.
That's possible because this isn't your typical training course where someone tells you what to do, and then leaves you confused and wondering how to actually do it. The videos I've created for you in Master Your Betting include several recordings of my computer screen as I walk you through the entire bet finding process, step-by-step and click-by-click.
This isn't just about theory and instruction. This is about implementation and execution.
Essentially I'm going to show you how to build a skill for life so you'll never, ever, have to start over from scratch again.
Earlier I mentioned that this process is not only the one I use personally, but also the one I use to run profitable bet advisory services via my sister site, Lucrative Racing.
And I wanted to share a great example of that with you…
This is an email that I received from David Gill, who's a long term member and has been using both the tipping advice, and applied some of my favourite strategies to his betting...
Michael, I was an original member of BackLucrative and you really helped me kick my betting up to the next level with your value tips and method for compiling odds.

Then The Shortlist came out and I jumped on it, following all the tips plus researching my own angles and systems etc. took a fair bit of time and effort and we did hit a couple of losing runs along the way… but I held off and finally checked my results at the end of last year and BOOM! 🙂 Next-level, again!

Over £12,000 from following your tips for the last 2 racing seasons... And another £4,500 from the strategies I created myself from your advice. At this rate, who knows what the next year holds?!

Now I've built the bankroll it's high time to start withdrawing some winnings...I'm ready for a few luxuries and plan on taking the family to the Bahamas later this year...Huge thanks for doing what you do best, and I commend your honesty and integrity which in your line of business is such a rare thing…

Now, I do have one question.... Can I promote your services as an affiliate? I have a group of friends who want to start following your info 🙂 !"

David Gill
So there are a couple of things that you'll want to take away from this email…
1. That the process I'm going to walk you through step by step has generated substantial profit for its users for the last six years running.
2. As David mentioned, this isn't a get-rich quick strategy. What I'm going to show you requires real work, but will allow you to build effective betting strategies that produce real results.
Now at this point, you're probably wondering about the price...
Great question. Master Your Betting isn't just a training course. I'm not going to send a binder to your house with 500 pages to read.
This is a step-by-step, business implementation course that will take roughly 8 weeks to complete, and by the time you're done with it, you should have a complete, functional bet finding process that will serve you extremely well over the coming year, and a skill that allows you to literally generate cash on demand, and where the only limit to your income potential is the amount you choose to invest and stake.
This is the single best investment that you can pursue in the world, and the sooner your start learning the skill, the better.
Now, let's look back at how much time and money I spent learning this process…
Well, there's the £20,000 or so I squandered during my first five years in the betting game, on my own poorly formulated bets, chasing losses and so on. I really had no idea what I was doing back then, although losing all that money was a very valuable learning experience…
After that, there was the money I invested in my own education, and the resources that have really helped me over the last 10 years...another £10,000 there at least.
All in all, that's a total of 15 years and £30,000, probably more, to get me to where I am today.
Now, what I'm offering you here today allows you to skip all of that, and get immediate access to a comprehensive collection of step-by-step, click-by-click videos, that will literally walk you through the entire bet finding, and profit generating process.
When you reach the last video, you will have gained a unique skill-set that 99% of the people who bet regularly do not possess, and one that you can use for the rest of your life.
Now, it goes without saying that I'm not going to be able to charge you £30,000 for this program, even if it will enable you to earn as much as that from your betting in as little as 2 years...
Nor would I want to charge that much, even if I could...
In fact, the retail price to access the entire Master Your Betting course is just £997.
Considering that you can walk away with a course that will show you how to earn £5,000 - £15,000 in the next year, I'm sure you agree that's exceedingly fair...
But here's the deal…
One of my biggest thrills in life, is getting emails and messages from betting enthusiasts like you, who have gone through my work and used it to change their lives...
So here's what I'm going to do…
If you're willing to invest in yourself today, I'm willing to invest in you.
I'm going to take £600 out of my pocket, and I'm going to invest it in you and your future success with Master Your Betting.
The fact that you're still here reading this shows me that you're actually serious about acquiring this knowledge, and that you have a real desire to master this skill-set and use it to change your life...
So right now as you're reading this, I'm going to reduce the price by a massive 70%, and you can join for one single payment of £297.
To put that into perspective, you just saw David use the exact same process to generate £16,500 in tax-free profit from his betting, and this is by no means out of the ordinary for my members...
Investing just £297 today into Master Your Betting, so you can acquire this skill-set, is a life changing opportunity.
But there is one small catch…
Your 70% discount is only good until Midnight on Sunday 1st August, in just...
Why? Because decisiveness is a trait shared by all successful people. Simply put, you cannot create a new income stream while sitting on the fence, so I want you to get off the fence and decide to change your future!
So here's what to do next…
I want you to click the "Join Now" button below right now and when you do that, you'll be taken to a fully secured checkout page...
After you fill out the registration form and hit submit, you're going to be taken to the confirmation and login page for Master Your Betting members, where you'll simply enter the username and password that will be sent to you via email.
Watch the welcome video to get started, and you're officially on your way to building your very own strategies that are personal to you, and suit your unique style of betting.
Now in addition to the 70% discount that you can take advantage of until Sunday 1st August, I want to make this a completely safe decision for you, without any risk whatsoever.
So I'm going to guarantee your satisfaction, with a Two-Part Guarantee that is absolutely unprecedented.
First and foremost, you're essentially hiring me to be your virtual coach when you join Master Your Betting. And like any good coach, I don't accept excuses for inaction...
So, Master Your Betting comes with an ironclad 30 Day Money Back Guarantee, the only condition being that you complete modules 1 and 2 first...
By the time you've worked through the first two modules, you'll know exactly how to organise your betting routine to ensure your success, and how to get started with the bet finding process.
Master Your Betting works incredibly well if you do the work! ...
On the other hand, if you do the work and don't get value, then I don't deserve your money and will cheerfully refund you 100% of your tuition.
Just send an email to michael@lucrativepro.com within the next 30 days, and I'll issue you a full refund.
Now, here's the second part of my guarantee, and where things get really exciting…
Believe it or not, my goal here isn't to sell you a training course, and I'm going to prove that to you right now…
My ultimate goal is to turn you into a Professional Betting Investor.
It's to help you create an incredible new source of income in your life, and to ultimately give you the freedom to experience the things you've always wanted to...
And while I'm going to take you by the hand and show you exactly what to do here in Master Your Betting, in order to reach your goal, you must take action!
At this point I'm confident that you're ready to get started, that you're serious about building your betting strategies, and that you're ready to take action, because you wouldn't still be here otherwise.
So here's my promise to you, and my challenge to you...
Follow along with the program and learn this valuable skill-set, just like I'm going to show you click-by-click...
When you do, you'll end up with a complete and working betting strategy that will generate substantial profit for you in the season and years to come...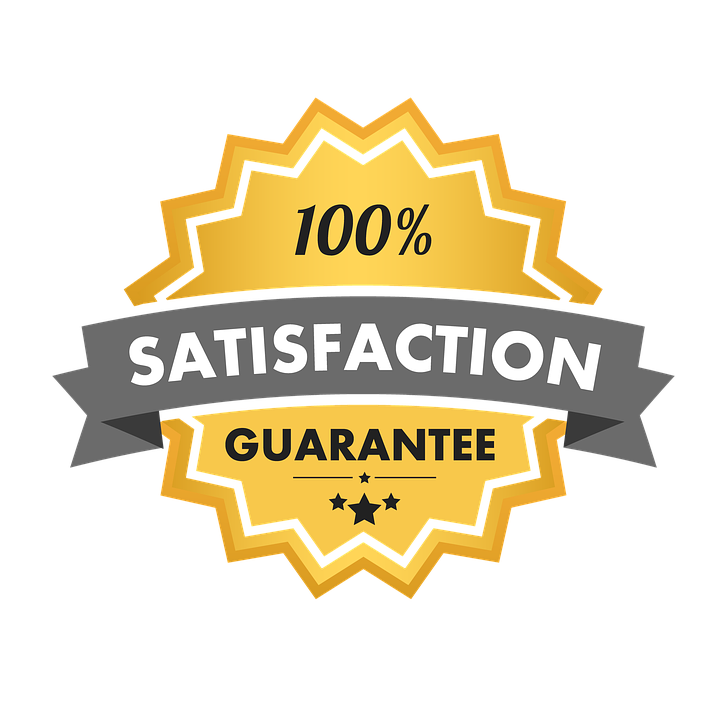 And if, for whatever reason, the betting strategy that you create fails to generate a profit for you within the next 12 months...
Send me an email at michael@lucrativepro.com, including a record of your results or your betting account history, and I'll send you a cheque for the £297, to cover the entire cost of the program.
Either this course enables you to start profiting, or you get 100% of your money back!
So there's literally no way you can lose here.
And that's not all…
In addition to your massive 70% discount today, and my unprecedented guarantee, I'm going to give you another bonus…
Obviously one of the most important parts of this course is the process that takes you from looking at the days races and wondering what to do next, to having a shortlist of selections to base your betting activities on.
So in addition to the eight modules included with Master Your Betting...
I'm also going to give you access to my collection of 11 additional video tutorials and 3 downloadable resources, which take an even deeper dive into the bet finding process to ensure without a shadow of a doubt, that by the end, you'll know it like the back of your hand...
These bonus resources are, in my humble opinion, worth the price of the entire course alone.
If I'd had the opportunity to pay someone £394 to find out about these strategies, I'd have paid it in a heartbeat because they've added multiple-thousands of pounds to my take home profit.
Alright, so to recap. When you join today...
You'll be immediately enrolled in the full, Master Your Betting implementation course where you'll have instant access within the next few minutes to the member's area, the welcome video and your first module of the program...
The remaining modules will be posted on a weekly basis, over the next 8 weeks, and your bonus resources will be provided alongside modules 3 and 4...
When you join before the deadline expires, I'm going to give you a massive 60% discount, and let you join for two easy instalments of just £197...
You get a 30-day, 100% Money Back Guarantee so you can go through the entire course without any risk whatsoever...
Plus, if you aren't in profit after your first twelve months using the strategies laid out in the course, let me know and I'll send you a cheque for the full cost of the course...
So as you can see, there is literally no way you can lose here!
So all you need to do at this point is click the join now button, fill out the registration form, and you'll be able to get started with the course.
If you change your mind at any point, you have my guarantee to back you up.
So, by this stage you know that the ability to find your own bets is the single best way to create a substantial and rewarding revenue stream from sports betting...and it's clear that Master Your Betting will show you how to do exactly that.
So I'd like to invite you one last time to participate in this course, so you can start creating YOUR strategies and building YOUR income, and change YOUR life in the process.
I've made sure this is a completely safe decision for you to make, without any risk whatsoever...
So click the Join Now button below to get started...
...and if you have any lingering doubt that Master Your Betting is anything less than what I've said it is, I want to share a small sample of the feedback I've received over the years from my members.
So let's sign off and get started...
Thank you so much for joining me here today, and I'm looking forward to helping you take your betting to the next level.
- Michael Carr
Michael is a genuine chap, he works hard on his BackLucrative service, which in my opinion is excellent. He advises patience, and also takes time to teach his members the method behind his selections. I ran a successful lay service for almost 8 years before retiring, and know how difficult it is to get consistent results. Join with confidence!

Mel S
I have been using Michael's service for 1 and a half months, already 40+ points up, keep up the good work! Please be patient with the service, there will be ups and downs in the process, but profit will come eventually.

Jason
AS GOOD AS HIS WORD!
Over the past 40+ years I must have subscribed to hundreds of tipping services, which have all promised success and delivered nothing but failure! I can honestly say that this is one of three that actually have delivered in that time. It took me 39+ years to find it - DONT let it take you 40 years to find a winning service!

John C
Michael is a genuine tipster who actually delivers on his promises. Can't ask for more really!

Anthony
Excellent service making some great money following the tips, certainly helped pay for my Christmas anyway and looking forward to it funding my summer holiday now. Will definitely be sticking with these for a long time to come, superb!

Lee
Fantastic Racing Service, made massive profits for so little outlay. Great new members website and easy to use, do yourself a favour and get on board now!

James
I joined the service back in March when it first started taking on members. I'm still a member 8 months later which should say something about it. I'm standing on around 180 points so far - over £3,500 in the bag as have been betting twenties. I'd recommend betting at this level if you have the bank as haven't had any betting restrictions applied as of yet. Definitely one I would recommend.

David
I don't know how I ever managed without your service, you beat the Racing Post verdicts hands down.

Stephanie